In September 2015, I released my current book, Fog at Hillingdon.  It is a photographic look at fog at our family's seven generation Texas Hill Country ranch, and an exploration of why land stewardship is important to all.  Also published by Texas A&M University Press, this is the sixth book in the Kathie and Ed Cox Jr. Books on Conservation Leadership, sponsored by The Meadows Center for Water and the Environment, at Texas State University.  It is an honor to have two books in this series.
The hardcover book, with dust jacket, contains approximately 150 pages of my favorite images and thought provoking, poetically inspired quotes.  Approximately half of the images are accompanied by these meaningful quotes, chosen and authenticated by my wife, Myrna Langford. The quotes and images are intended to evoke strong emotions regarding conservation and stewardship of natural resources.  Fog at Hillingdon features an Introduction by world-renowned conservationist and author, Rick Bass, and the Foreword is by equally-renowned Andrew Sansom PhD, Executive Director at the Meadows Center for Water and the Environment at Texas State University.
Rick Bass says of the work, "In his writing as well as his photography, Langford raises a fascinating question: while the tired old cliché of grayness and unseeingness comes quickly to mind in the archetypes of fog, Langford dissents, believing that in fog certain colors leap out with greater zest."
From Andy Sansom, "Although many have tried over the years, few photographers have captured the mysterious beauty of this remarkable hydrologic occurrence as eloquently as David Langford has in the mists of his family's beloved Hillingdon Ranch. In this, Langford's second volume of Hillingdon images, the old ranch becomes even more alluring as the photographer interprets its cultural and natural beauty in the shroud of exquisite Texas Hill Country fog."
I've always loved the mood and aura of fog. I see an impressionistic painting everywhere I look. This book of my fog images focused on Hillingdon Ranch's surroundings and gave me the opportunity to see my family's beloved home from a fresh, ever-changing, often fleeting perspective. Thank you for joining me on this journey of magical discovery.
Explore more about the book and its images: http://hillingdonfogbook.com/
Purchase Fog at Hillingdon: http://www.tamupress.com/product/Fog-at-Hillingdon,8252.aspx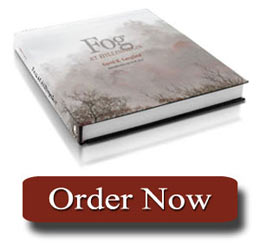 Subscribe to Blog via Email