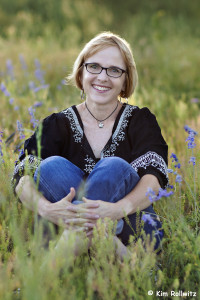 Lorie Woodward Cantu, co-author of Hillingdon Ranch: Four Season, Six Generations, is a highly sought after communications expert specializing in agriculture and natural resource issues. Characterizing herself as "primarily a writer," Lorie distills raw information into stories and powerful messages that earn the readers' attention. Her agricultural upbringing and education make her sensitive to the nuances, whether technical, political or emotional, of each story, helping her identify the message that most needs to be highlighted. Working as a ghost writer, she has been published on the op-ed pages of every major daily newspaper in Texas and Florida.
As president of Woodward Communications, she provides speech writing and coaching; news and feature writing; story placement and media relations; publication preparation, editing and development. She also works with her clients to analyze proposed governmental rules and regulations and prepare comments. Her clients have included the Texas Wildlife Association, the Texas and Southwestern Cattle Raisers Association, the Texas Agricultural Land Trust, as well the Houston Livestock Show and Rodeo, the Y.O. Ranch, Mountain Home, and the Texas Department of Agriculture's Marketing Department, to name a few.
Prior to moving to San Angelo, Lorie spent eight years in public service with the Florida and Texas Departments of Agriculture.  In her roles as Assistant Commissioner for Communications and Deputy Assistant Commissioner for Communications for the Texas Department of Agriculture, Lorie served as the agency's primary spokesperson, oversaw a staff of 18, managed a communication budget of over $1 million that covered a multi-faceted communications program including print, video, radio and speechwriting for then-Agriculture Commissioner Rick Perry.
Lorie got her start in public information at the Florida Department of Agriculture and Consumer Services, writing press releases, marketing reports, newsletters, audio and video scripts as well speeches and opinion pieces for the late Doyle Connor, Florida's longest serving state cabinet member.
Before entering public service Lorie served as the editor of The Brahman Journal, the official publication of the American Brahman Breeders Association. In this position, Lorie learned all the skills necessary to build a publication from cover to cover and got to travel the world armed with a notebook, a camera, her insatiable curiosity and a grin.
While her primary focus is agriculture and natural resources, Lorie's background in life sciences has allowed her, in recent years, to explore health care issues, translating "doctor speak" into English for clients including the Laura W. Bush Institute for Women's Health (San Angelo Campus) and the San Angelo Community Medical Center. In addition, she believes the power of creativity is as important as the power of productivity. To that end, she served as executive director of the San Angelo Cultural Affairs Council, a non-profit organization dedicated to supporting the arts in San Angelo, which includes a symphony, a civic ballet, the state's longest running civic theatre and a nationally recognized art museum.
Lorie fell in love with the land on her family's cow-calf operation near Lexington, Texas. Declaring that she would never "look at the butt end of a cow again," she left Lee County for Texas A&M University with plans to be something "where you make lots of money and never get dirty," only to discover after one semester she missed the people of the land. Then, she spent the next few years, preparing herself to tell the stories that spring from the land but are often overlooked or misunderstood.
Lorie graduated magna cum laude from Texas A&M University with a bachelor's degree in agricultural journalism and a specialization in animal science. She is also a graduate of Class III of the prestigious statewide Texas Agricultural Lifetime Leadership program for adult industry leaders through Texas AgriLife Extension. Later she served as the TALL Alumni Association President. She is also the recipient the Texas Wildlife Association's Charly McTee Outdoor Media Award.
For almost two decades, Lorie has made her home in San Angelo with her husband, Ruben, who is a wildlife biologist, and their two children, Kate and Will. Known locally as a "full-time mother and wife, a three-quarter time volunteer and a half-time writer," Lorie is very involved in the ministries of Sierra Vista United Methodist Church and a long list of organizations that support young people and education.
Lorie can be reached at lorie@hillingdonranchbook.com.