Hillingdon Ranch: Four Seasons, Six Generations chronicles how one family has worked together over many years to keep their ranch intact. It is also a beautifully photographed portrait of a ranching family and their life in the Texas Hill Country, where work is guided by the seasons, increasingly influenced by technology, and inevitably affected by drought.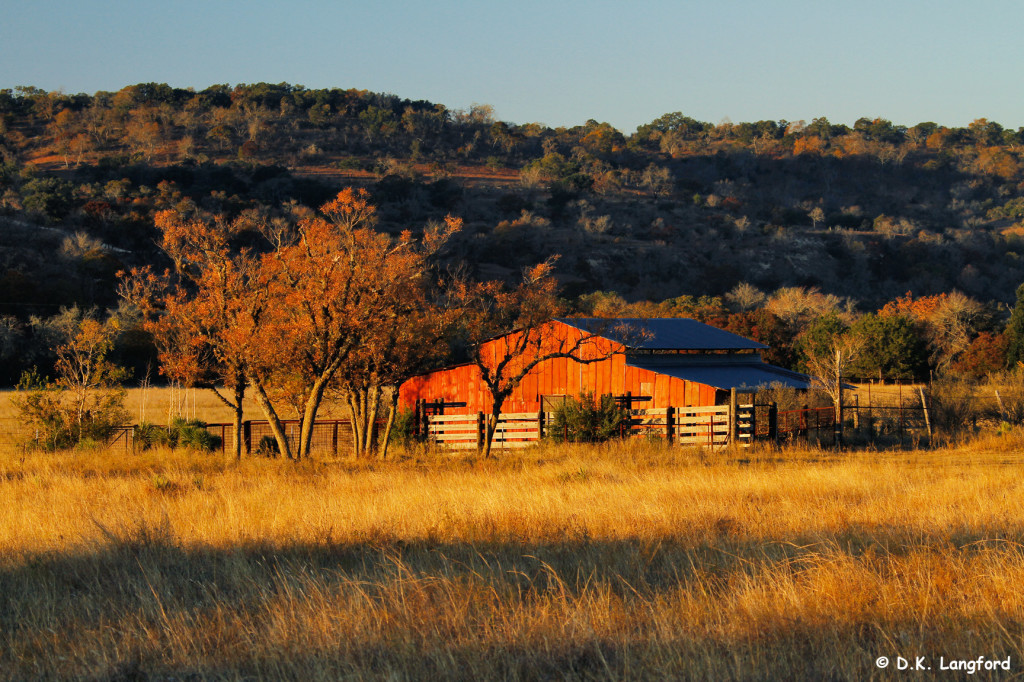 In learning about the family's successes and challenges, readers will gain a greater appreciation of what the Giles family's efforts mean to the rest of us: food, fiber, clean air, wildlife, healthy land, peace and quiet, and, perhaps most important of all, clean and plentiful water.
"We created the book to tell the story of one Texas family, who just happens to be David's and who for six generations has stewarded a ruggedly beautiful piece of the Texas Hill Country, making a living and making a home. Let there be no confusion. This is not a land stewardship textbook or a "how-to" ranch management book, it is a chronicle of how one family has worked together to keep their ranch together. In the process of sharing the family's successes and challenges, we hope to instill respect for the job they do and inspire an appreciation of what their efforts mean to the rest of us." Co-Authors David K. Langford & Lorie Woodward Cantu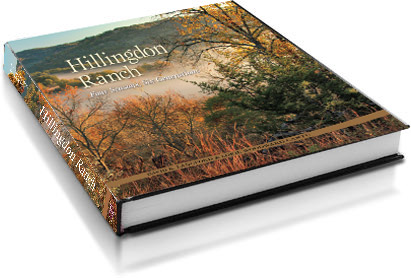 Hillingdon Ranch: Four Seasons, Six Generations

Book Details
This book is one of four books in the Conservation Leadership Series, Sponsored by The Meadows Center for Water & the Environment, Texas State University.  The book is published by Texas A&M University Press.
Hardbound book
11 x 10.5, 272 pp.
218 color photos, 5 b&w photos. Map. Fig. Bib. Index.
Pub Date: 09/15/2013
Co-Authored by David K. Langford &  Lorie Woodward Cantu
Photography by David K. Langford
Purchase your copy here: http://www.tamupress.com/product/Hillingdon-Ranch,7558.aspx
"No one will deny that a picture is indeed worth a thousand words, but if a picture is viewed without content , a pretty tree is just a pretty tree. This book is chock full of pretty trees, pretty birds, pretty landscapes, pretty livestock, pretty water. If the images are taken at face value they only tell a portion of the story: the Texas Hill Country is a diverse, beautiful eco-region unlike any place on Earth." Co-Author & Photographer David K. Langford
Here is what Mrs. Laura Bush, Former First Lady of Texas and the United States says this about the book:
In Texas, 94 percent of the land is privately owned, so the future of the Lone Star State depends on the care of individual land owners.  Hillingdon Ranch: Four Seasons, Six Generations tells the story of how one family's passionate stewardship translates into environmental benefits for our entire state.  The Giles family's commitment to conservation is a model for all Texans as we work together to protect our state's clean air, clean water, wildlife habitats and magnificent natural landscapes.
Hillingdon Ranch: A Family Affair
In 1885, San Antonio architect Alfred Giles began buying the land that would become Hillingdon Ranch.  He eventually accumulated 13,000 acres near the town of Comfort in Kendall County, Texas.  As the property passed to succeeding generations, the holdings got smaller, and more family members shared a stake in the ranch. Today, dozens of Giles descendants own pieces of it, ranging in size from ten to several hundred acres.
Daily Ranch Operations
Hillingdon Ranch remains a working ranch, with day-to-day operations managed by Robin Giles, grandson of Alfred Giles; his wife, Carol; their son, Grant; and Grant's wife, Misty. The cattle, sheep, and goat business they built has become a model of stewardship and sustainability. While managing family relationships can often be as complicated as managing livestock and forage, the ranch would not exist without the commitment of the large extended family, now in its sixth generation on the ranch.
The Giles family's story and example is not unique. Yet, it serves as inspiration for other families who are trying to do the same.  Regardless if you are from the land, one generation removed or many, the legacy that unfolds in this book will touch your heart and intimately connect you with the land and people that sustain us.
Update: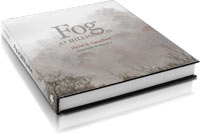 David K. Langford has released his second book about his family's beloved ranch.  Fog at Hillingdon is a photographic look at fog in the Texas Hill Country, containing  approximately 150 pages of stunning images and thought provoking poetically scribed words.  The book features an Introduction by world-renowned conservationist and author, Rick Bass, and the Foreword is by equally-renowned Andrew Sansom, PhD, Executive Director at the Meadows Center for Water and the Environment at Texas State University with meaningful quotes chosen by Myrna Langford.
Learn more about the book at http://hillingdonfogbook.com or purchase your copy here: http://www.tamupress.com/product/Fog-at-Hillingdon,8252.aspx