In his photograph, David skillfully captures the rugged nature of sorting cattle in the heat and the dust. Likewise, I remember the Gileses working cattle near the Flat Rock pens with an undeniable level of tenacity. Even though I was timid, their lack of fear in the face of rough, sometimes hazardous conditions was remarkable. Similarly, Robin and Carol were a fantastic team to watch in action.
One day as a little girl, I heard Robin's truck near the Flat Rock pens, so I went down the hill to say hello. Soon, I saw Robin and Carol attempting to corral an angry bull into the back of a gooseneck trailer. Instantly, I knew not to get too close because I could be trampled. The Gileses used verbal cues and careful motioning to finally get him inside. This, I thought to myself, was the definition of teamwork.
Some months later, I watched Robin move bulls into the chute in the Flat Rock pens, where he then castrated them and prepared to send them to slaughter. I recall the hesitation on the faces of the livestock and the admiration I felt as Robin worked with precision. He saved the "mountain oysters" in a feed sack, which he took home.
Later that evening, Carol cooked the bull testicles, and I listened to Robin tell stories around the dinner table. Even though I was too afraid to eat the delicacy, I enjoyed the family time and great anecdotes. The Gileses were a couple I truly admired because of their hard work and expertise. I count myself as fortunate to have had them as role models since my childhood.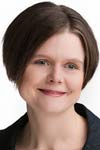 Blog written by Amy Clark-Guajardo.  Amy Clark-Guajardo, M.S., is the great-great-granddaughter of Annie Laura and Alfred Giles, founders of Hillingdon Ranch. She is the great-granddaughter of Beatrice Giles Dreiss, and the granddaughter of Alfred Giles Dreiss, who before he passed away, ranched in partnership with Robin Giles. Robin and David K. Langford are Amy's cousins and are part of her extended family that lives on Hillingdon Ranch. Even though Amy currently resides in Denton, Texas, she is excited to share her childhood memories of living at Flat Rock (the area of Hillingdon closest to Comfort) and visiting the Gileses often.
Photographer's Notes
by David K. Langford
The specifics
Camera body: Canon EOS 7D
Lens: Canon EF 24-105mm, f/4L IS USM
Settings: ASA = 200; Shutter preferred, 1/125th; f-stop, as auto-selected, probably stopped down a good bit in this back-lighting situation.
Other: Hand-held, auto focus on; stabilizing on; available light – shooting toward the sun, no filter.
The story
It's usually easier for luck to happen when one is prepared. This situation was pre-planned. During this particular afternoon at the Flat Rock pens, these cattle were to be sorted into "keepers" and those to be sold. All hands were on deck, Robin, Carol, Grant, Misty, horses, dogs, photographer, equipment, trailers, and even some other members of the family doing some "on-looking." Because of the extended drought, dust kicked-up by all the action was everywhere, and thick. There was hardly any breeze, so all that dust just hung in the air, in the pens and nearby.
These calves had been separated out from the rest of the herd, and were to be hauled elsewhere on the ranch. As soon as Robin opened the gate to start them moving from one pen to the next, I saw what I had to do. What little breeze that was blowing, was blowing all the dust directly into the location where I needed to be positioned to get this shot. Knowing dust would engulf me, and my equipment, there was no other answer than get there, and get busy shooting when the action started. Shooting into the sun accentuated the dust, revealing just enough of the action to make everything work. I had to be exactly where I was, eating dust. There was no other way to get this image.
It was all over in just a few seconds. Even so, as I had suspected, my camera, my lens, and me were all completely covered with a thin layer of fine, powdery Texas Hill Country dust. The few minutes of very gentle, careful cleaning needed to put the camera gear back in good condition was worth capturing this image. It took a lot longer to clean myself up!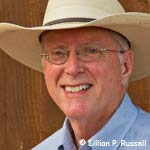 Photographer's Notes are written by David K. Langford, photographer and co-author of the book, Hillingdon Ranch: Four Seasons, Six Generations.  Click here to read David's full bio.
Purchase the photo, "Makin' the Sort"
Subscribe to Blog via Email