In his photograph, David captures the steep, rugged nature of the terrain, the unforgiving trails, and the unrelenting determination of the riders. Whether they are running or riding, racers need a fearless spirit to endure the arduous nature of the events hosted at Flat Rock. Even though many people have enjoyed the wonderful opportunity to utilize part of the ranch land for recreational use, the races caused an interruption to ranching practices especially at their onset. Likewise, the Gileses displayed immense resiliency and skill while troubleshooting through unexpected obstacles that resulted from so many new faces on the ranch.
When Flat Rock was first opened up for bike racing, I struggled with the changes to land use, and sometimes, I felt frustrated and worried about how the influx of people would affect ranching practices. Moreover, I was deeply concerned that the inconvenience to operations might result in an irrevocable rift in the family. However, the Gileses discovered amazing ways to deal with unforeseen challenges, and as they did so, I found myself more willing to accept change.
Over the years, I have worked several sporting events and have close friends from North Texas who have won their divisions in biking and running at Flat Rock. Furthermore, I am inspired when others have such a positive experience where I lived as a child. In essence, what originally began as a source of stress in my life has actually provided me an unexpected sense of comradery where I can share ranching stories about Hillingdon.
In this case, the Gileses demonstrated incredible resolve as they navigated through the positive and negative aspects of running a family business. Moreover, they displayed leadership and the ability to acclimate in order to keep ranching moving smoothly. As Robin mentioned in the book, the races at Flat Rock actually gave some family members more appreciation for the land than they had beforehand. Through their example and determination to solve problems, the Gileses have kept us moving forward as a ranching family that occasionally hosts endurance races on part of the land.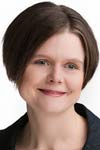 Blog written by Amy Clark-Guajardo.  Amy Clark-Guajardo, M.S., is the great-great-granddaughter of Annie Laura and Alfred Giles, founders of Hillingdon Ranch.  She is the great-granddaughter of Beatrice Giles Dreiss, and the granddaughter of Alfred Giles Dreiss, who before he passed away, ranched in partnership with Robin Giles. Robin and David K. Langford are Amy's cousins and are part of her extended family that lives on Hillingdon Ranch. Even though Amy currently resides in Denton, Texas, she is excited to share her childhood memories of living at Flat Rock (the area of Hillingdon closest to Comfort) and visiting the Gileses often
PHOTOGRAPHER'S NOTES
by David K. Langford
The specifics
Camera body: Canon EOS 7D
Lens: Canon EF 28-300mm f/3.5-5.6L IS USM, zoomed to approximately 100mm.
Settings: ASA = 200; Shutter preferred, 1/250th; f-stop, as auto-selected.
Other: Hand-held, auto focus on; stabilizing on; available light, no filter.
The story
Many, if not most, ranching families have to diversify in order to maintain their heritages. While some family members ranch full-time, others find employment in town. Some are teachers. Some are professionals such as attorneys, doctors, even photographers. A few of those working in town are lucky enough to actually live on the ranch. Some of those have mountain biking courses. Some host nature photographers and birders. Some have B&B operations. Almost all of us lease to hunters.
Other family members choose moving away, to be closer to their employment. A large number of our extended family live in distant Texas cities. A few live in other states; occasionally even in other nations. So, our family is spread out over the globe, the same as many, many, many others.
But there is a big difference too. So far at least, our love for the land generally remains intact. Our part of Hillingdon Ranch is also a part of us, no matter how far away we are, or what our destiny in life is. The Texas Hill Country never leaves our hearts.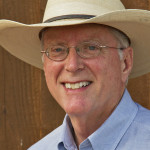 Photographer's Notes are written by David K. Langford, photographer and co-author of the book, Hillingdon  Ranch: Four Seasons, Six Generations.  Click here to read David's full bio.
Purchase "Bikers"
Subscribe to Blog via Email