In David's photograph, the gorgeous holly (possumhaw) offers a natural source of color for centerpieces and holiday decorations, but it is considered mildly toxic to humans. When the agarita shrub blooms, the berries can be eaten by humans and livestock.  Through David's lens, I reminisce about picking holly and agarita with my cousins, which we used to decorate my grandmother's table at Flat Rock.  Spending time on such excursions was a beloved holiday tradition.
Being captivated by the color in the photograph also sternly reminds me that two sources of berries so close together can be completely different in their level of toxicity. As a child, I became accustomed to eating agarita on my outdoor adventures. On one occasion, however, this habit led me to ingest poisonous fruit from a toxic plant.
When I was six years old, the Gileses were shearing at the Flat Rock pens, and some of my cousins and I decided to go exploring in the nearby fields. We came across fruit on the ground, which we thought were small tomatoes. So, I ate three of them.
We returned to the pens, and I told Robin that "I ate tomatoes in the pasture." He looked right at me and said, "Where were they, what color were they, and how many did you eat?" I described the plant, and he told my mother, "She ate Silverleaf nightshade. Those kill the goats, and you should take her to the hospital." The nearest emergency room was 35 minutes away, so I am glad that Robin caught the issue in time.
After that day, I was grateful that Robin saved me from poisoning. I was also thankful that he had an astute knowledge of the environment. Similarly, I realized that nature was very powerful. Even beautiful berries could be lethal.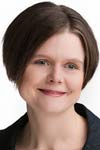 Blog written by Amy Clark-Guajardo.  Amy Clark-Guajardo, M.S., is the great-great-granddaughter of Annie Laura and Alfred Giles, founders of Hillingdon Ranch. She is the great-granddaughter of Beatrice Giles Dreiss, and the granddaughter of Alfred Giles Dreiss, who before he passed away, ranched in partnership with Robin Giles. Robin and David K. Langford are Amy's cousins and are part of her extended family that lives on Hillingdon Ranch. Even though Amy currently resides in Denton, Texas, she is excited to share her childhood memories of living at Flat Rock (the area of Hillingdon closest to Comfort) and visiting the Gileses often.
Photographer's Notes
by David K. Langford
The specifics
Camera body: Canon EOS 7D
Lens: EF 28-300mm f/3.5-5.6L IS USM
Settings: ASA = 200; Shutter preferred, 1/30th; f-stop, as auto-selected, probably wide open in this dim light.
Other: Stabilized via a bean bag across the window frame of my truck; auto focus on; stabilizing on; available light, no filter.
The story
Almost always I have a route planned, and a specific location in mind, before heading out, usually about an hour before dawn. On this morning the fog was so thick and heavy, I could hardly see my old truck parked really close to the our front porch light. "As thick as pea soup" was certainly an accurate description in this case. And I'm also very glad I didn't have to negotiate any urban traffic loops!
As the sun began rising, even though it was hidden until almost noon, the day did brighten somewhat. But the aura of this foggy morning was almost unreal. Seeing anything, such as the next ridgeline, was impossible. Even nearby scenes and objects were not visible until I was almost standing in front of them. I was able to get a few images of subjects one would have a hard time seeing through the fog. They are very moody and almost ghostly. However, I plan to use a couple of them in a book tentatively scheduled for publication in late 2015.
It was almost noon, as the fog began to dissipate a little bit, before I was able to capture this scene. I was immediately struck by the reds and greens adding to the heavily overcast foggy conditions. It has always seemed to me that colors are often even more vivid when viewed in fog. Maybe you will agree.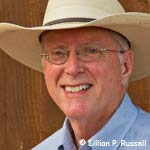 Photographer's Notes are written by David K. Langford, photographer and co-author of the book, Hillingdon Ranch: Four Seasons, Six Generations.  Click here to read David's full bio.
Purchase the photo, "Possumhaw"
Subscribe to Blog via Email